January 28, 2020
How Meghan & Harry Can Attenuate The "Romeo & Juliet" Effect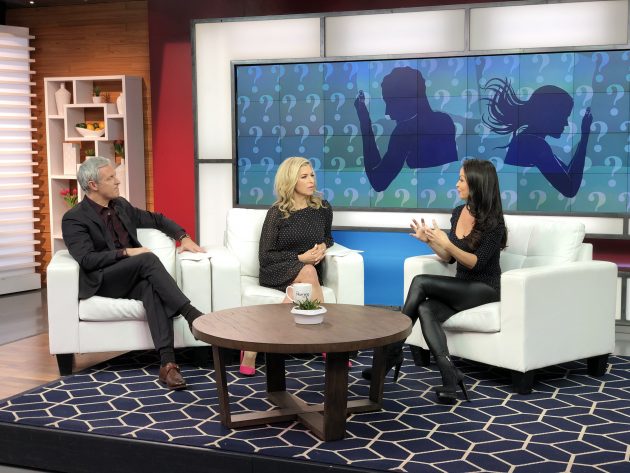 Meghan and Harry are stepping away from the Royal Family and moving to Canada (at least part-time). In light of the family's disapproval, how can they ensure that they safeguard their relationship and respond to family disappointment? Jess sat down with Carolyn and Jeff to discuss parental disapproval earlier today on The Morning Show.
Check out the video and notes below.
How to handle disappointing your parents (or in this case, your grandparents)?
JODO — I learned about JODO from Adam Maurer from @MoonTower_Counseling. JODO stands for the joy of disappointing others. It isn't about being a rebel without a cause; it's essential to:
Setting boundaries and realistic expectations.
Managing personality differences in relationships
Expressing your needs and emotions in healthy ways.
In relationships research, there are a few theories that relate to outside sources of (dis)approval affecting the outcome of your relationship:
The Romeo and Juliet effect suggests that you fall more in love when your parents disapprove.
And the Social Network effect suggests that when you have more support for your relationship, it's more likely to last.
There is more evidence to support the Social Network effect and there is data to suggests that parental disapproval can take a toll on relationships and marriages, so Harry and Meghan likely need to make efforts to attenuate these effects. By strengthening their social circle with folks who support their relationship (e.g. perhaps Charles & Camilla), and limiting exposure to those who disapprove, they can amplify the Social Network effect and minimize the deleterious impact of family disapproval.
Note: It's important to examine cultural differences in family approval. In collectivist cultures, which emphasize family goals over individual needs, the effects of parental disapproval can feel more intense than in individualistic cultures.
How parents can deal with a child who veers away from their expected path.
Other people's opinions are fundamental to our self-worth and the opinions of people we love and admire tend to play a bigger role. This means offering support and love to your child regardless of whether or not they follow in your footsteps is essential to their mental health.
When you're disappointed by someone, it's because you didn't adjust their expectations — not (exclusively) because they didn't meet them.
Adjust your expectations. Your child will inevitably make decisions that don't align with your desires or values and you have two choices: affirm or alienate.
Parental disapproval is often rooted in investment and implication, which can lead to disappointment and guilt (and even shame in some circumstances). You've invested in your child (perhaps you've made sacrifices), so you believe you're entitled to a specific return; when you don't receive this return, you feel disappointment. And you feel responsible for their decisions, so you feel guilt when they achieve, perform or thrive in a way that meets your approval and expectations.
If you want to maintain a relationship with your child, you have to deal with your own disappointment and guilt, so that you can express genuine approval — not just love (a feeling), but approval (a positive assessment).
How to deal with criticism from outside sources and the toll it takes on your relationship (the press has been absurdly critical of Meghan).
Go offline and seek support in-person. When you're in the public eye, the constant assessment and criticism can take a toll on your mental health and may increase the risk of anxiety and depression. The pressure can also affect your connection with your partner and those closest to you.
In the case of royalty/mega-celebrities like Harry and Meghan, surrounding yourself with private eyes with whom you have real intimate ties can help to offset the effect of public scrutiny. And, of course, you'll benefit from tuning out the noise and ignoring the commentary. If your friends and tight social circle do the same, you're less likely to feel the effects of public criticism.
And when you do come across the public censure, it's important to have someone with whom to discuss your reactions — a professional therapist or counsellor.
How to manage the stress of a big move — it takes a toll on your relationship.
Moving is one of the most stressful life events and for many people, it's more challenging than a divorce or breakup. For many of us, the small details and financial pressure intensify the stress of moving, but these concerns likely won't apply in the case of Meghan and Harry. They're likely more affected by threats to their privacy, disruptions to their routine, creating new norms and making a home in a foreign country.
Some approaches that might reduce the stress of this big move include:
Featuring familiar items in their new space to bring comfort
Looking to create local connections (or maintaining digital ones) for social support
Establishing a new routine; looking for ways to live like locals as opposed to tourists, which many of us do when we move to a new city/country
Carving out extra time to sleep, as sleep deprivation leads to relationship conflict (due to higher levels of stress and lower levels of cognitive functioning, empathy and emotional regulation)
Exercise, meditate and practice mindfulness