November 27, 2018
How to Manage Gift Giving This Holiday Season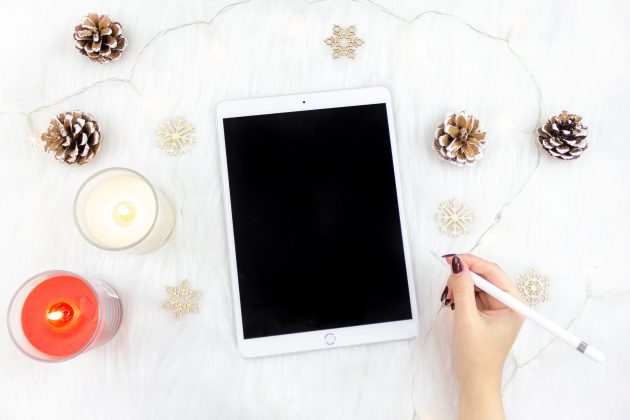 The holiday season is upon us and for many people, this means increased responsibility and heightened stress. But it doesn't have to be this way.
Jess sat down with Jeff and Carolyn this morning to field holiday-related questions from viewers related to gift-giving with new partners, spouses, and family members. Check out their questions and Jess' insights below.
I love my husband but he is the worst gift giver I've ever met.  He always gets me things I don't need or should know that I don't want.  They say "it's the thought that counts" but he puts zero thought into the things he gets me.  Should I confront him about this or just smile and continue to say 'thank you?'
If your partner puts thought into a gift and you don't love it, I think there is some value in smiling and expressing appreciation. In fact, it's likely that you genuinely appreciate the effort.
On the other hand, if they don't put any effort into selecting a thoughtful gift and receiving gifts makes you feel loved and appreciated, it's okay to speak up or lead by example. Do you give thoughtful gifts? If so, explain to your partner why you put so much thought into your gifts and why you'd appreciate it if they did the same. Communicating your needs is not enough – you have to communicate effectively, so don't wait until you're frustrated to speak up. You want to make a request — not a complaint.
Plan ahead and let him know what you'd like. You may even want to select a few items for inspiration or ask a friend to help him with the selection process.
I also suggest that you pull him in on the rest of the family gift-giving (for your kids, siblings, and other family members). Perhaps you tell him to buy all the gifts for his side of the family this year; if you're shouldering all of the burdens of shopping for both of your families, you're more likely to become resentful. And clearly, he needs the practice. You can't expect someone to develop a skill if you never give them the chance.
Our family is very large, I have 2 sisters and 2 brothers and combined we have 15 kids between the 5 of us.  The holiday season is extremely stressful trying to buy for everyone.  Not only is it expensive but it's extremely time-consuming trying to find a gift for each person.  I think we should stop exchanging gifts.  How should I address my concerns to my family without offending anyone?
Some people will inevitably be upset by the change, but you're not responsible for their feelings.
Receiving gifts is one of the "love languages" alongside quality time, words of affirmation, physical affection and acts of service, so be mindful of the fact that gifts mean different things to different people; some people feel most loved when they receive a gift and they may have difficulty understanding why you might view gift-giving as a chore. This means you'll have to explain to them that your desire to stop exchanging gifts isn't a reflection of how you feel about them, but a reflection of how you feel about the process itself.
You might consider a thoughtful homemade gift if receiving gifts is intrinsic to their definition of expressing love — cookies, jam, body scrub, soap or bookmarks can be thoughtful and less time-consuming if everyone receives the same item.
Consider these creative strategies for managing gifts and finding common ground in large families:
1. Cut it out entirely. Your relationships are not predicated on giving and receiving gifts, so instead of purchasing for one another, pool your funds and sponsor a family. Make it an outing – you can go shopping for a family in need and then treat yourselves to hot chocolate as a group.
2. Draw names from a hat a set a limit or pick a theme so that you have to get creative. We started this a few years ago and some people in my family were upset — and that's okay. I've had to learn to disappoint people and show love in other ways.
3. Volunteer instead of exchanging gifts. Take the time and money you were going to dedicate to shopping and spending and support a local charity. Local charities (like Woodgreen Community Services) welcome companies and families who want to sponsor a holiday dinner with funds for the food and time to cook and serve the meal. The benefits of volunteering include lower stress levels, greater life satisfaction and even improved health, so it's the gift that keeps on giving.