June 15, 2018
How Do I *Convince* My Partner to Swing?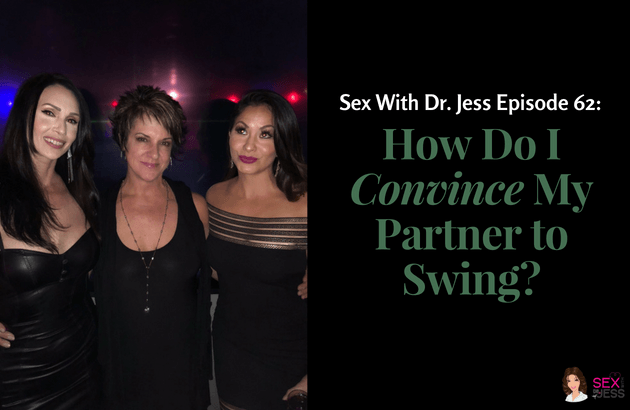 Podcast: Play in new window | Download
Dr. Jess and Dr. Nancy join forces to answer the question, "how do I convince my partner to swing?". The short answer is that you don't convince them to do anything, but you can introduce swinging (and other sexual activities) in a manner that will produce meaningful and sexy conversations. Jess & Nancy share actionable advice you can use today!
Follow Dr. Nancy on…