July 18, 2012
3 Easy Ways to Improve Your Sex Life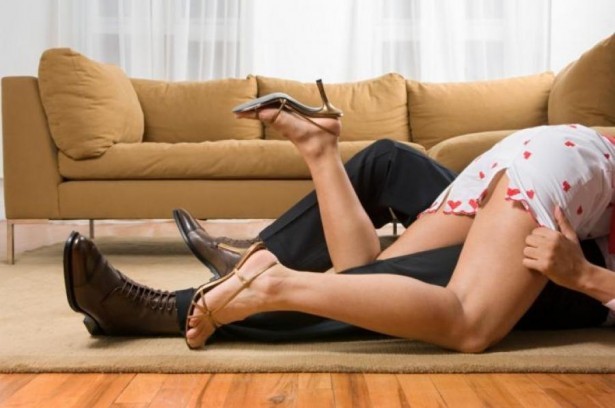 We all know that size doesn't matter…at least when it comes to change. Small changes can have a huge impact on your sex life, so commit to making one minor change per week to keep things hot and steamy in (and out of) the bedroom.
I describe 3 simple changes below:
Change your timing
Nighttime sex can get boring. Even worse — it can become non-existent. With our hectic schedules, multiple responsibilities and spiking stress levels, we're often too tired for sex after a long hard day. If you find yourself choosing sleep over sex, but you're still longing for a little action, try being sexual at a different time of day.
Morning sex is a great way to start your day as you take advantage of higher testosterone levels after a good night's sleep. And since sex can burn calories and give you a healthy glow, taking advantage of that morning wood is healthy too.
A little afternoon delight is another good option if you can slip away from your daily duties for a sexy tryst. Research suggests that a satisfying sex life may even make you more productive at work, so you may even be able to justify it as a productivity tool!
Initiate sex in a new way
There are so many fun, empowering and sexy ways to come onto your lover, but most of us are creatures of habit and get trapped in the same old routine. A great way to brainstorm new ideas is to ask your partner how they would want to be seduced in their hottest fantasy. From there, you can find a way to link fantasy with reality and feel confident that your come-ons will be warmly received.
You may also want to check out this list of initiation techniques as a starting point.
Masturbate in a new place
Masturbating is good for you! It can improve your sexual response, promote circulation and its even connected with higher levels of sexual confidence and partnered sexual satisfaction. So even if you're having partnered sex, make sure to take some time for yourself and have fun with it. Try moving out of the bedroom and get creative with furniture as props — you may even find yourself inspired to try new positions.
Try out these changes and send us your feedback. We love to hear from you!